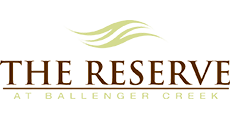 Your Review
Submit a Review

Resident Reviews
Very Happy
|

Recommended: Yes
Great place to live|Recommended: YesGreat apartment complex that's pet friendly and has a dog park on premises. Not much more you can ask for
Not military friendly. Made me pay for days that I was not living there because the military sent my orders with in 30 day without notice. Not willing to compromise at all.
|Recommended: No
If you are looking for something very pricey and very small. No walk-in closets. The bathrooms are on the outside of the master bedroom. I have never seen that before. No privacy wall out of the shower. If you need space this is not the place.
Thank you very much for taking the time to review our community and for sharing your concerns with us. We sincerely apologize and are saddened to hear that your experience while residing at our community has been less than pleasant. We take your concerns very seriously and our property manager warmly welcomes the opportunity to further discuss your concerns and to see if we can mend our relationship with you. Please contact her at 301-668-0777 at your earliest opportunity. We look forward to speaking with you soon.
Property|Recommended: YesGreat place to stay. Prices for sure are increasing. Staffing is awesome. Parking is hard at night, but plenty in the back. Pet restriction is my biggest issues, if wouldn't mind staying here forever. Can't have certain breeds on property.
Good For Frederick, But Overpriced|Recommended: YesIt's a nice property, however it's way overpriced. The grounds are great, staff is great, lower noise than normal for apartments although you can still hear through the walls - everyone's just quiet in this complex I have no gripes with anything about the apartment itself, or the staff. It's very nice to live here and the apartment itself is very nice. However, there are similar apartments in Frederick, some newer, which are cheaper and of just as good quality. The Reserve has become overpriced and raised their rates by 15 this year - absolutely greedy. Unless you can afford to spend 1600 I suggest you buy a house or look elsewhere because the company that runs the reserve suddenly became the epitome of greed.
Great place to live |Recommended: YesGreat place to live. Management staff is very nice and easy to work with. Maintenance is handled timely and professionally and they are also very nice.
Good|Recommended: YesGreat
I LOVE IT HERE |Recommended: YesI love it The staff and my neighbors are very friendly. The grounds are clean and well kept. I have had no problems with getting questions answered quickly or any problems resolved in a timely manner.
Simply a Wonderful Place to Live|Recommended: YesI have lived here for over seven years and consider this my home and one of the best overall places I have ever resided. Every aspect of apartment living is superior at The Reserve at Ballenger Creek. The property manager, Louise, is not only supremely kind but will go out of her way and will not rest until your issue is resolved to your complete satisfaction. Corey, who also works in the office, will also do anything to help you and always greets me with a warm hello. Although we disagree vehemently about the merits of the Redskins vs the Ravens go Ravens he is genuinely one of the kindest souls you'll ever want to meet. The maintenance here is absolutely superb, and Ricky almost always ensures a same-day response to any maintenance need and will come to your apartment at any hour of the day or night should you encounter an emergency. The grounds are immaculate, the apartments are spacious, and the rents are extremely reasonable for a DC suburb apartment.
Awesome place to raise my daughter. I love it|Recommended: Yesits a calm and friendly place to live at.
Great place to live in Frederick|Recommended: YesRent is reasonable. Facility and grounds services are excellent. Management has been responsive and prompt with every apartment issue that needed attention, repairs or otherwise. Apartment itself is great. Location is great. Lots of shopping nearby, great, great restaurants in downtown Frederick, convenient to major highways. This apartment was rented for my daughters who are working and schooling nearby in Rockville and Baltimore. For the price, the commute which isn't bad if you don't have to drive in rush hour , the facilities, the apartment, this wasn't just a home run, it was a GRAND SLAM
Great response|Recommended: YesEverything was handled professanly and quickly. Thank you
Great apartments. Excellent customer service
|Recommended: Yes
I lived for about a year in this apartment complex and had the best experience. The apartments are upper scale, very well maintained but my rent was very reasonable. My move-in experience was great. They had plates and glasses arranged on the kitchen counter ready for use when we moved in. The master restroom was also ready to use complete with towels, shower curtain, mat, and even some decor. I was thoroughly impressed as I have never seen this anywhere. The master restroom is very spacious and mine even had a window in it. I loved the fact that the washer and dryer are in inside the restroom which made it extremely convenient. Their customer service is outstanding. Corey who is part of their main staff addressed any issues inquiries promptly. In addition to that, their Manager Louise is very polite and helpful. I highly recommend these apartments townhouses to anyone who is looking for a nice neighborhood, nice apartments, decent price and outstanding customer service.
We really appreciate your 5 star review! Thank you for taking the time to review our community We strive to provide the best customer service possible to ensure an enjoyable experience for our residents and are happy to hear that we are meeting your expectations. We are elated to hear that you enjoyed calling the Reserve at Ballenger Creek home!
Thumbs up, applaud the modernization, upgrades|Recommended: YesAlthough I am not on the property a lot due to work travels, I have no real complaints about my experience here. I actually like the aspect of community service and emphasis on community through various initiatives and wish more properties would give back not just to their tenants but the community. I absolutely love the property manager. In 17 years in the military, this by far was one of my my best experiences with management, agents. outside of post housing Not only is she professional but very personable. I experienced an issue shortly after leasing and for the most part she was understanding. This property was on the list of Ft Detrick recommendations, I would recommend this property program to Service Members who are new to the area.
Amazing|Recommended: YesWe absolutely love living here Everyone is friendly and available when you have any questions. We are in love with our apartment and plan to stay here for awhile. Everything is very up to date and beautiful in the apartment We cannot say enough about how much we truly love it here.